We've raised
$8,565.00
Our Goal
$75,000.00
Percentage
Leader

Boards
Top 10 Participants
1 -
Mario Lapointe
($8,435.00)
2 -
Benjamin Lacombe
($55.00)
3 -
Bruno Beauparlant
($25.00)
4 -
Steven Blanchard
($25.00)
5 -
Ted Fiturski
($25.00)
6 -
Jacob Lacombe
($0.00)
7 -
Karalyn Lacombe
($0.00)
Registration

Details
Price / Coût
$25 per rider until March 10
$50 per rider as of March 10 / $50 par cycliste participant
$200 fundraising minimum / $200 levée minimale de $200
All riders must register for $25 and raise a minimum of $200.
Registration includes/L'inscription à Vélo pour la vue Ottawa:
Choice of distances/Choix de distance: 30 km, 60 km, 100 km
Invite to Cycle for Sight Launch Party
Exclusive Cycle for Sight jersey (sizes not guaranteed)/Maillot Vélo pour la vue exclusif (grandeurs non-assurées)
Personal webpage for easy online fundraising/Une page web personnelle pour faciliter la levée de fonds
Well-marked route with directional signage/Une route bien indiquée à l'aide d'affiches de signalisation
Volunteer guides and support/Soutien et guides bénévoles
Bike mechanics and EMS/Mécaniciens vélo et services médicaux d'urgence sur place
Rest stops en route with unlimited snack and beverages
Finish line celebration party with complimentary food and drinks/Fête de célébration à la ligne d'arrivée avec nourriture et breuvages inclues
Fundraising prizes and awards/Prix de reconnaissance pour les levées de fonds et autre
Rider gift bag/Un sac cadeaux pour cycliste
EXECUTIVE

COMMITTEE

Our Executive Committees are filled with dedicated volunteers, who spend months and months planning and preparing, to ensure that you enjoy your experience at Cycle for Sight each year. We are very grateful for their commitment and support.
Co-Chair Thane Tremaine
Heather Christy
Mays Lei
Nicole Hill
Matt Hunter
Co-Chair Jonathan Nix
Gissou Ataee
Carol Lithwick
Philip Zunder
2017 EVENT

SPONSORS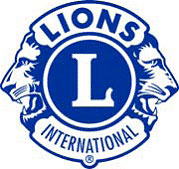 For information about sponsorship opportunities, please contact Susan Chung at schung@ffb.ca or 1-800-461-3331